Back To Our Services
We are an emergency garage door company.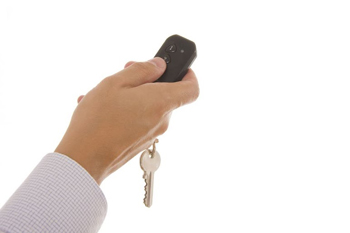 We are on call all day, every day. This even includes holidays. We are there when you need us, because we know that mishaps don't always happen during the workday. We also offer same day garage door service repair. A broken garage door can be inconvenient, but we promise to fix it quickly and efficiently. We believe it is important to choose a garage door service that is there for you when you need it.
Garage Door Service South is certified to handle a variety of repair and maintenance services. Our popular services include garage door installations and Garage Door Panel Replacement, cable and track repair, spring replacement, door adjustments, and garage door opener repair. We can also assist you if your garage door motor does not work, your door is off track, or if the door stops opening or closing. Proper garage door maintenance can prevent more serious problems from arising. This maintenance includes proper lubrication and cleaning of all garage door mechanisms. Contact us if you notice your garage door motor making strange noises, fraying cables, rust, if the opener light blinks, or if the garage door needs adjustment. If we fix smaller issues, we may be able to prevent the larger ones. If you discover that you need a replacement, we carry a variety of doors you can choose from. We stock sectional and one piece doors as well as all types of openers and devices.
Garage Door Service South can also fix issues with your garage remote. We frequently work with several types of garage door openers including universal, Liftmaster, Sears, Stanley, Chamberlain, clickers, and Genie. We offer sensor repair and remote programming so that you can continue to open your garage door from a distance. We also assist with similar devices such as wireless garage door keypads and multicode remotes. We also suggest that add safety features to your garage door such as infrared sensors or photo eye technology to ensure the safety of your family. We can help you install, program, and learn to use this technology. Garage Door Service South can help you customize your garage door to make it more convenient, aesthetically pleasing, and safer.
At Garage Door Service South we only use trained, license technicians to ensure that the job is completed properly the first time. Our company is also insured to protect you against any property damages and injuries that may occur during the project. We give you security and peace of mind when you hire Garage Door Service South. We do all garage door installations, repairs, and maintenance with customer satisfaction guaranteed.
Back To Our Services